Crown Jewel was launched by Prince Matchabelli in 1946, and was the first postwar perfume that the company released. 
The advertisements shown in newspapers state that this perfume was "imported from France", which infers that, unlike most of the Matchabelli perfumes, this particular one was bottled, and sealed in France, but in reality, only the perfume formula was compounded in France. It was then shipped to the Matchabelli factory in the USA and bottled, packaged and distributed.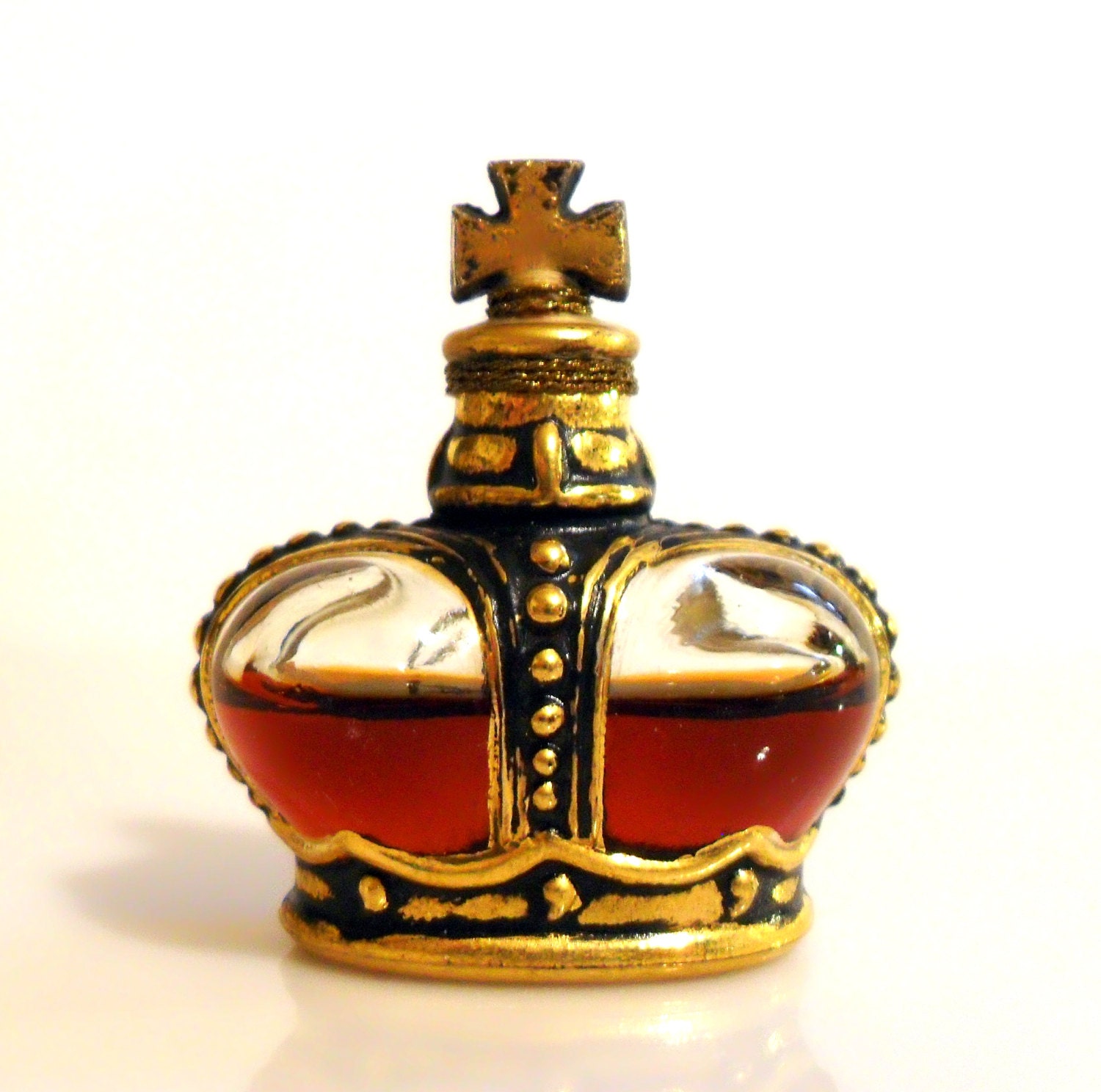 Said to be Matchabelli's answer to Jean Patou's Joy perfume.
So what does it smell like? It is classified as an aldehydic floral fragrance for women and was described as a brilliant, opulent floral, with many similarities to Patou's Joy.  
I have no published notes on this composition. I would need a sample to tell you what it smells like. But here are some of the notes that it would have in it if it were a Joy clone.
Top notes: aldehydes
Middle notes: rose, jasmine
Base notes: sandalwood
Crown Jewel's parfum was presented in the familiar crown bottle used for other Matchabelli perfumes. This version is clear glass with gilded accents. It was housed in a box covered in cream colored flocking and lined with ivory satin.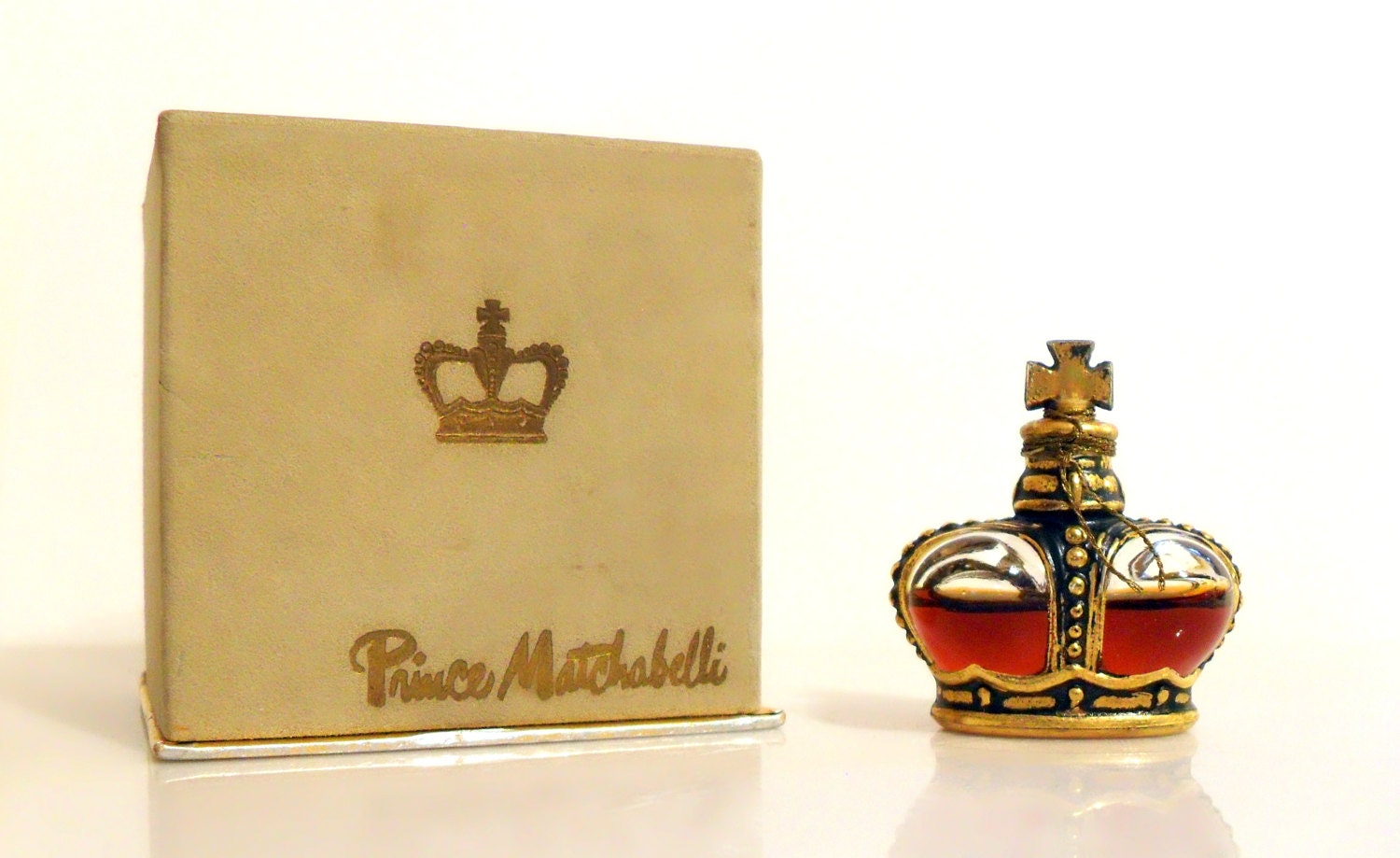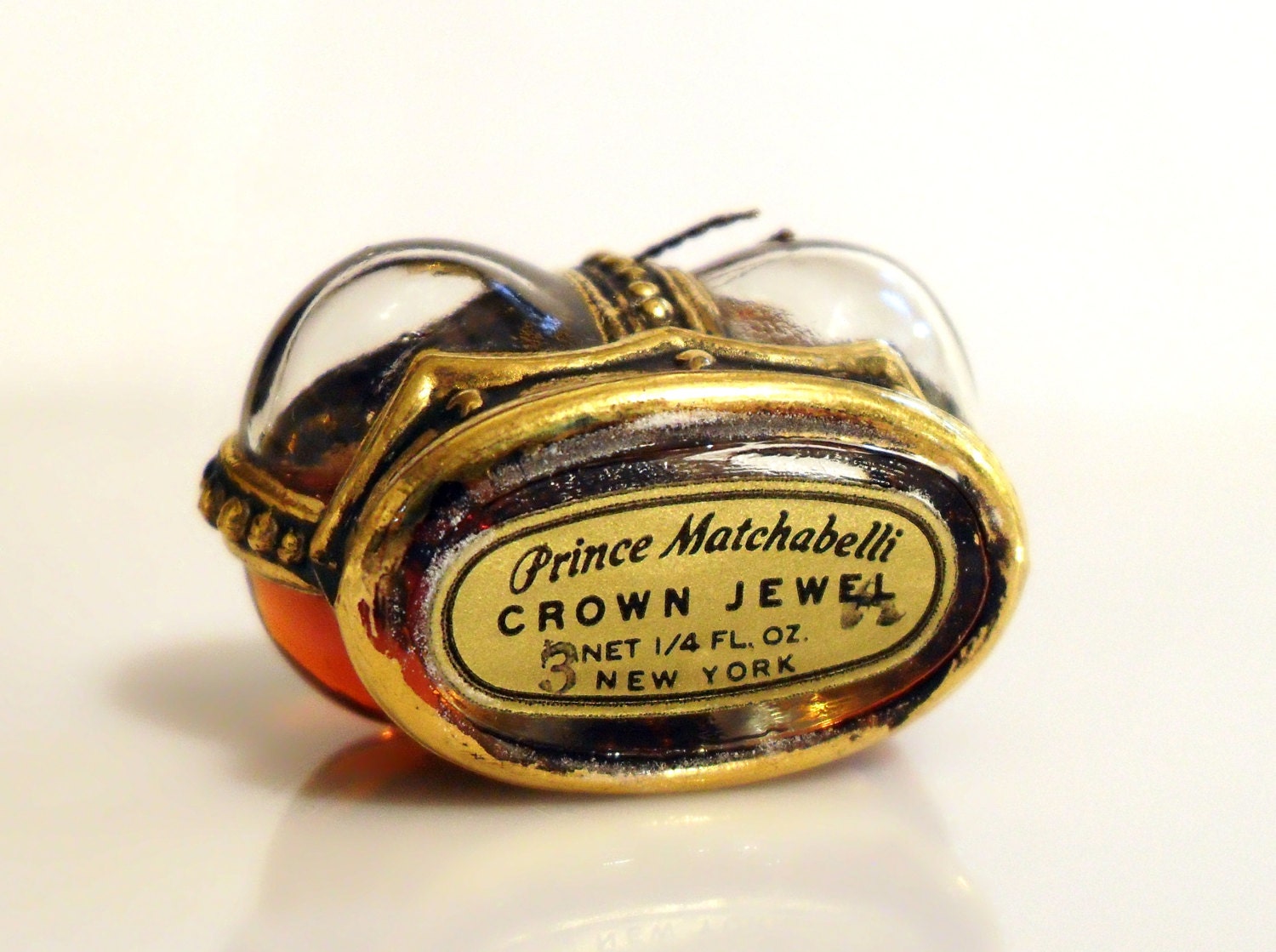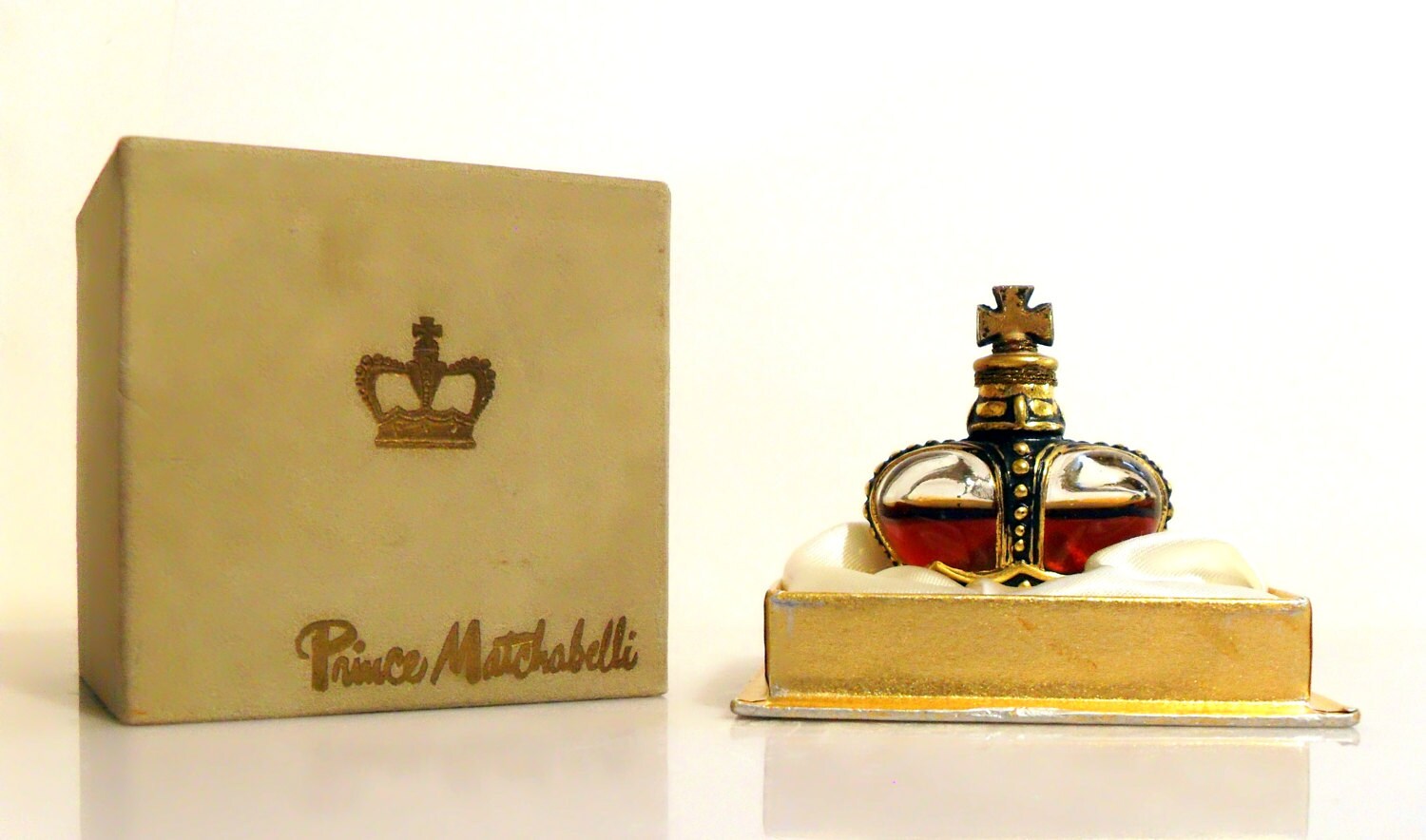 This has been discontinued since the 1970s and can be hard to find.